By Clube da Aposta/ Apuestas Club
Sports betting is divided into modalities. Today, we'll look at two of them: the singles and the multiples. The explanation for each one is pretty easy to understand. In addition, both are aimed at serving the user, that is, the single bet is for that more conservative bettor and the multiple tends to be chosen by those who want a big return.
Single bets
In single bet, we only use one match/event. Within this game, you have a huge range of options to decide your bet. The single bet win is obtained by multiplying the odd and the amount invested.
Example: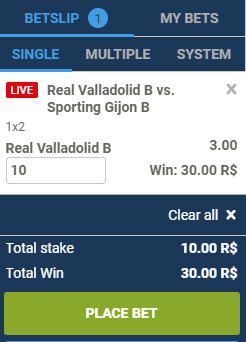 Multiple bets
Multiple bets represent a situation in which we choose several results on the same bet slip. To win our bet, all these results need to happen. In other words, instead of betting on each of the results separately – as we would with a single bet – we bet on all of them at once.
Winning the multiple bet is obtained by multiplying all the odds and the amount invested.
Example: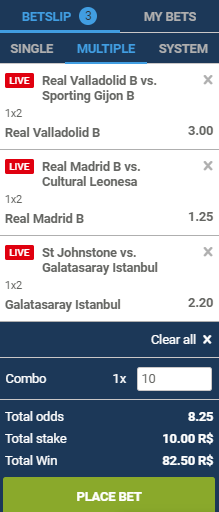 IF YOU ARE NOT YET OUR AFFILIATE, YOU CAN START NOW, REGISTERING HERE.