You are not yet part of Betmotion and do not know where to start betting? So, our article today is entirely dedicated to you. Below, we have made a practical guide to solving all your doubts, from registration to the first bet. Check it out:
Step by step
Step 1 – Take a look at Betmotion
First of all, go to the Betmotion website and take a quick look to find out what's there. See which entertainment areas are available, as well as options for deposit and withdrawal methods.
Step 2 – Choose a welcome bonus
Ask the affiliate you trust what promotions are in effect for new signups at Betmotion. Ask him to give you the link or Promocode, so that you can register with the promotion already associated and so that your registration is exclusive to the affiliate you know.
Step 3 – Sign up for Betmotion
Once you have chosen a welcome promotion to use (there are several!), you have to create your player account. One possible way is to use the affiliate link directly, as he has the registration form. In the case of Promocode, you can access the Betmotion website and click on the REGISTER button, in the upper right corner. Then just put the Promocode that the affiliate provided you in the corresponding field.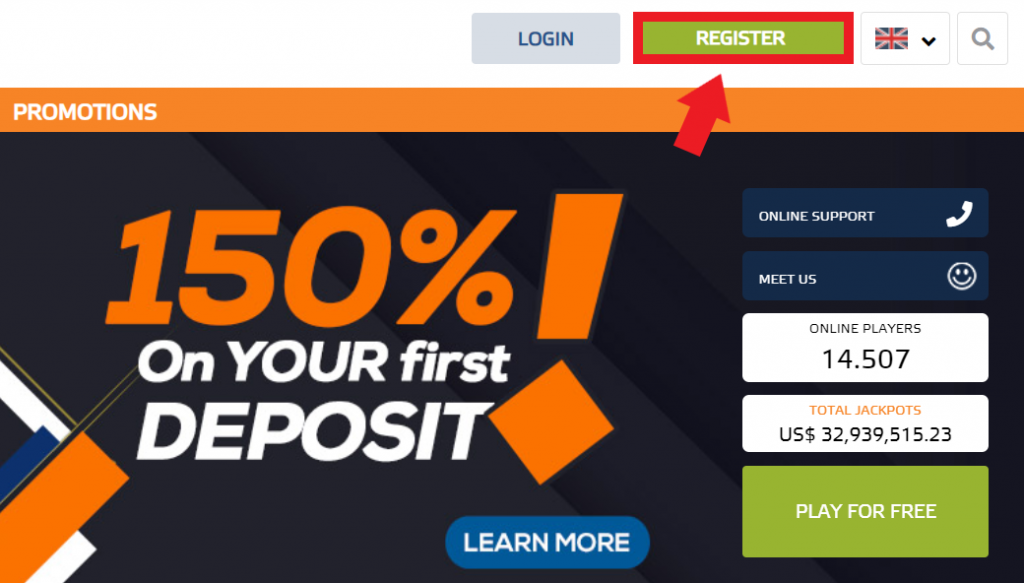 Whichever path you choose, you will need to fill out a quick form with your details and define a personal username and password.
Step 4 – Make your first deposit
Now, you already have your active account to deposit and bet on your favorite sport! To do this, you need to be logged in and click on the DEPOSIT button. As we mentioned above, you can choose from several types of payment methods.

Select the desired option and enter the amount you want to deposit, remembering that the minimum required by Betmotion to receive the welcome bonus is US$5.
Step 5 – Dive into Betmotion Sports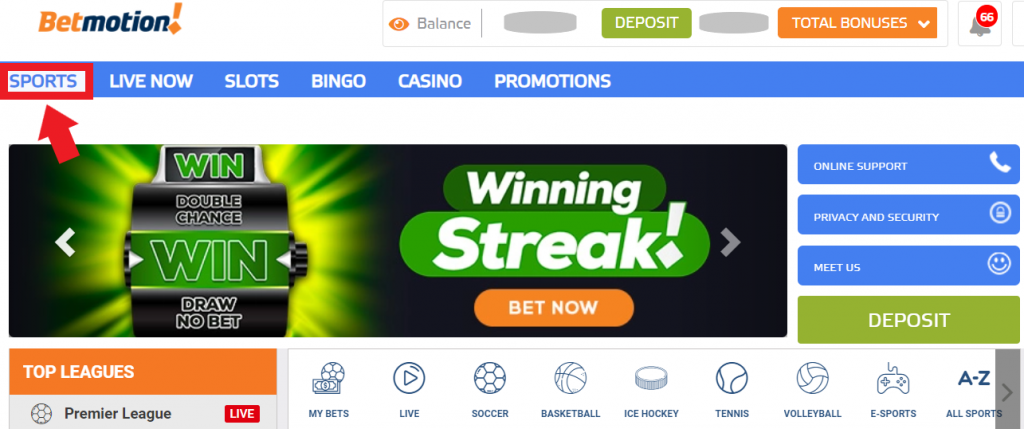 Now the best part is here! Do you already know which sport you will bet on? Search for the event of your choice, filtering through the options that appear on the left side of the screen, by sport, tournament, or league. Will you make your guess before the game starts or during the event? See which markets appear, both in the pre-match and live options. Compare odds and good luck!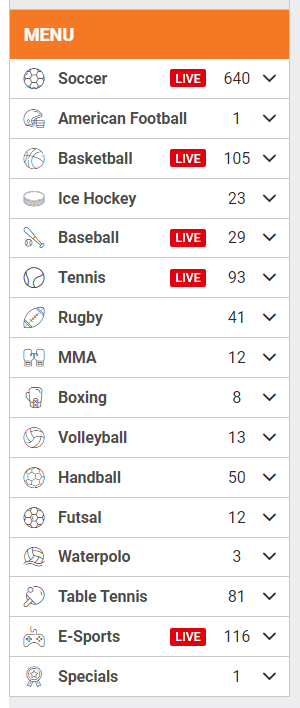 Step 6 – Set your stake
Do not confirm your bet without thinking well what amount you can allocate to it. Do the math for the investment you are going to make, calculate how much the total earnings will be (if you get it right), and determine the amount you are willing to risk.
Step 7 – Game time
Watch your game, in the palm of your hand, through Betmotion. See the statistics, compare and hope your team does well and you win the bet!
Tips for beginners
Before you start betting, we want to leave you a few tips:
Start by placing small bets, that is, relatively low values.
Avoid big risks. For example, you can place several low bets, instead of one high bet.
Do not get too excited about options that are very flashy, but have a high probability of not occurring. They indeed have a good return, but they also involve very high risk.
Be rational and don't just bet on impulse.
Have your betting limit, that is, determine the monthly or weekly amount you can bet and respect that amount.